Drummer - Producer - Teacher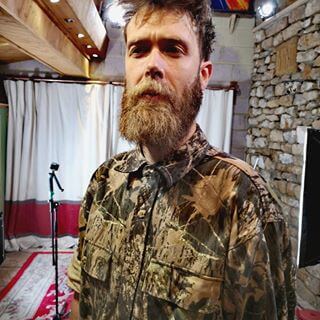 Mike Perry is a professional drummer, percussionist and producer based in London UK. He works on a number of performing projects and teaches drum lessons, percussion workshops, music production and live band workshops.
For the past ten years, Mike has worked and toured with a variety of artists and clients, performing across the UK and internationally. Mike works as a session drummer and produces drum tracks for clients in person, or in online drum sessions. He tracks with live acoustic drums or Midi drums, played live using world-class premium sample libraries.
As a music educator, Mike is a contracted instrumental teacher for Harrow Music Service and an Artist in Residence for Ark Music, working in primary, secondary and higher education in London Borough of Harrow and across London. He also teaches private drum lessons in Ealing, London.

Mike explores music that incorporates stylistic cross-over and broad influences, engaging with London's global community. Mike is committed to working with students from a diverse range of backgrounds and believes music should be accessible to all. He has worked with students of varying levels of special educational needs including autism, down-syndrome, ADHD and other learning disabilities. Mike has successfully applied for London Music Fund scholarships for a number of his students, and guided them through the ongoing programme. He has mentored a number of successful alumnis who have studied at university level, worked with respected projects including Tomorrow's Warriors and gained accredited qualifications.
University of Liverpool (2:1 BAHons in Politics and Film)
Trinity Guildhall – Professional Music Diploma LTCL (licentiate level 6)
Drumtech drum and percussion school, London, Master's Performance(Merit)
Womad Festival, BBC Radio 3 stage
BBC Studios Maida Vale, for Mary-Ann Kennedy (BBC World on 3)
Faerieworlds 2016 main stage, Portland Oregan
Ragnard Rock Festival 2016, Lyon France
The Garage Islington
02 Academy Liverpool
Tooting and Balham Carnival
Peace Am Pott Oberhausen Festival Germany
London Jazz Festival
London Southbank Centre, Clore Ballroom
Queen Elizabeth Hall, Front Room
Wizzerfest, Oxford
Stanley Theatre, Liverpool
Bar Zapata, Berlin
Liverpool SoundCity festival
Liverpool Matthew Street Fringe Festival
Hackney Empire Stage 3
Passing Clouds, Dalston
Rich Mix, Shoreditch
Hootenanny's Brixton
The Canteen, Bristol
Cult Cafe, Ipswich
Off-The-Cuff, Hearne Hill
The Glebe, Stoke-On-Trent,
Korova, Liverpool
The Castle, Manchester
Proud Camden
Liverpool Barfly
Joro
Nazim Ziryab
Daemonia Nymphe
Ian Mcnabb
Natasha Hamilton (Atomic Kitten)
Thomas Lang
Doctor and the Medics
Amsterdam
Liverpool  Number 1's Project
Soundbank at the Southbank with Phronesis
Nick Atkinson, (Rooster)
Venezuelan Alien
Counts
Mood Food
Pack of Wolves Arkestra
Dear Joy
Soonripe Collective.